Getting attention on the internet has become increasingly hard for brands due to the overwhelming presence of large and small businesses flooding the online world.
This brand increase has made consumers highly skeptical of self-promotion, leading to a growing demand for new and innovative digital marketing trends and strategies.
To find an alternative approach, brands have recognized the power of influencers, making influencer marketing a preferred choice for digital marketers and business owners.
Most brands dedicate significant time and resources to executing successful influencer marketing campaigns.
If you still need to figure out why influencer marketing is so popular, it may be time to improve your marketing skills.
Discover below why social media influencers are vital in today's digital marketing world.
Using Social Media Influencers for Digital Marketing Success
Most businesses widely acknowledge the profound influence of social media on traditional advertising.
The rise of streaming services and mobile device usage has prompted numerous companies to adapt their marketing strategies to stay ahead in this developing landscape.
B2B businesses, in particular, can benefit significantly by incorporating digital influencers into their marketing strategy. Here is how social media influencers can help your digital marketing strategy.
Precise Targeting
Identifying and reaching the appropriate audience is crucial to any marketing strategy. However, it can often be a difficult task that demands a comprehensive comprehension of your potential consumers.
Influencer marketing comes into play here, allowing you to bypass this step, as influencers have already done the groundwork.
Your responsibility is to ensure that the influencer aligns with your niche and their public persona resonates with your brand's image.
Improved Brand Awareness
Increasing the likes and comments on your social media posts can be a challenging endeavor. Having millions of followers alone will not yield results without meaningful engagement.
This is where influencer marketing becomes valuable.
By collaborating with influencers, you can elevate your content's quality, making it more user-centric.
Such content is more likely to resonate with your target audience and gain traction. Also, the influencers post the content on their platforms, meaning their followers can engage with it.
Enhanced Conversion Rates
Every business aims to increase sales and maximize profits. However, self-promotion alone is insufficient to attract potential customers effectively.
Consumers have become more cautious and tend to conduct extensive online research before purchasing.
Influencers can draw a larger audience towards your products or services, as customers trust their recommendations.
Brands can leverage this influence to impact purchase decisions and boost conversion rates. According to statistics, 61% of customers trust influencer recommendations.
Increased Credibility and Trust
Influencers have a powerful impact due to the trust they have built with their followers, forming a loyal fan community.
When an influencer provides honest feedback about your products or services, it is an authentic testimonial. This feedback strengthens your brand's reputation and enhances your credibility.
Furthermore, collaborating with influencers enables you to gain their audience's trust. Over time, this becomes a valuable tool for cultivating a loyal army of brand promoters.
It helps intensify brand awareness and generate increased revenue.
The Significance of Influencers to Online Businesses Digital Strategies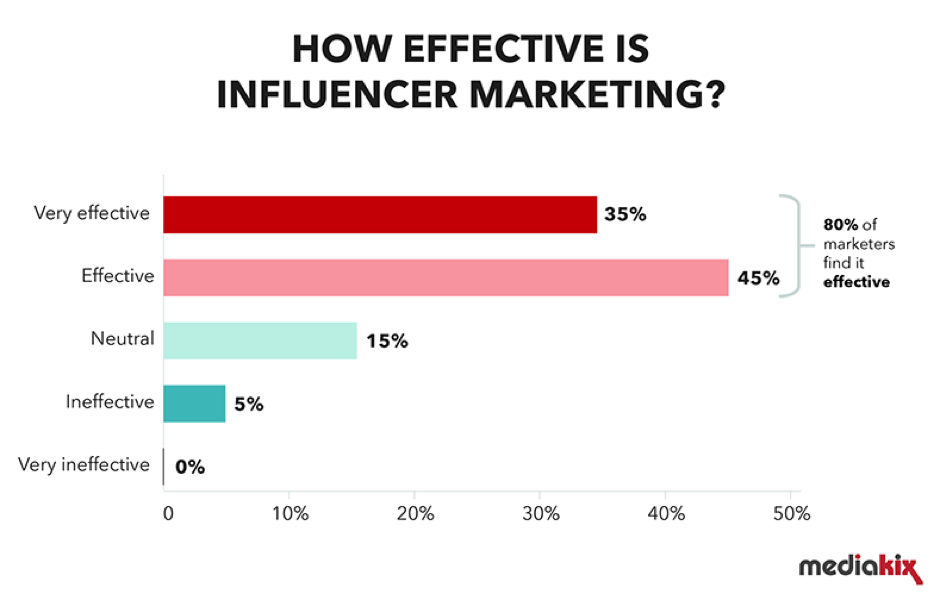 Online businesses choose to invest in influencer marketing for various reasons, the most notable being its high return on investment (ROI).
Studies show that influencer marketing delivers a greater ROI compared to other digital marketing methods, such as sponsored search and display advertising, making it a cost-effective solution.
Another reason online businesses invest in influencer marketing is their ability to effectively connect and engage with the target audience.
In a digital landscape where ad-blockers are prevalent and organic reach on social media is declining, influencer marketing allows businesses to reach their target audience more authentically and captivatingly.
Furthermore, influencer marketing offers valuable insights into consumer behavior and preferences.
By tracking the effectiveness of influencer campaigns, businesses can gather crucial data on customer engagement, which can help shape future marketing strategies.
Will Influencer Marketing Trends Diminish Soon?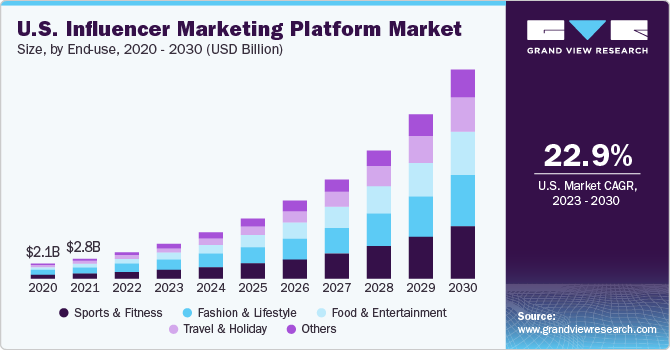 In summary, you can anticipate a bright future for influencer marketing. Businesses will continue to rely on social media influencers to expand their audience and establish brand credibility.
However, as the industry advances, you must stay updated on emerging trends like AI, micro-influencers, and social commerce.
It is essential to stay informed and adjust your influencer marketing strategies accordingly to reach your target audience and achieve the best results effectively.