OptinMonster is a renowned tool in the online marketing world, particularly for its lead generation capabilities.
Whether you're a blogger, an e-commerce website owner, or run a small business, building an email list is crucial for success.
OptinMonster has made this process simpler and more efficient for many. But how does its pricing structure stand against its features? Let's dive deep.
Understanding OptinMonster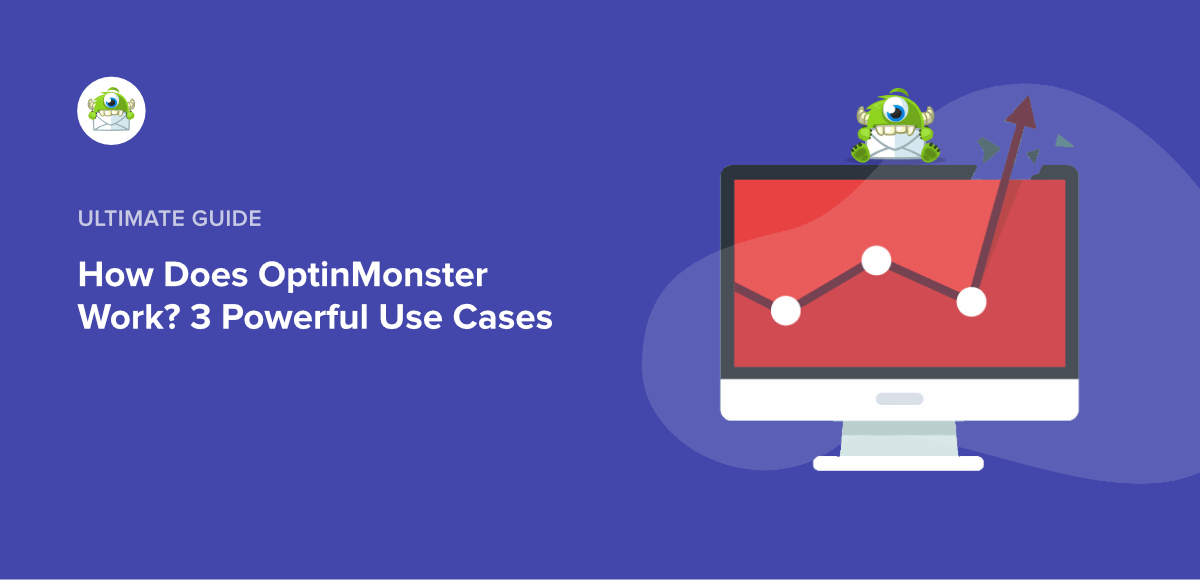 What is OptinMonster?
OptinMonster is a lead generation software that helps businesses convert website visitors into subscribers and customers.
Founded in 2013, it has rapidly become the go-to tool for online marketers seeking to build email lists, reduce cart abandonment, and increase sales.
Core Features
Pop-Up Forms: Eye-catching modals that appear based on user behavior.
Floating Bars: A sticky bar that either remains at the top or bottom of the page.
Fullscreen Welcome Mats: Take over the entire screen to display a message or offer.
Slide-in Scroll Boxes: Subtle boxes that slide in from the side or bottom.
Countdown Timers: Generate urgency by showing a countdown for special offers.
And many more: Including inline forms, content locker, etc.
OptinMonster's Pricing Breakdown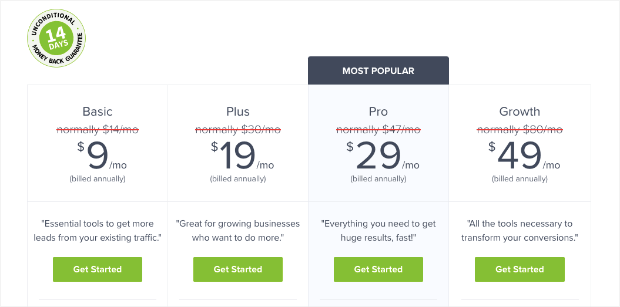 When it comes to investing in any marketing tools, it's essential to understand what you're paying for and whether it offers good value for money. OptinMonster offers several pricing plans catering to various needs. Let's break them down:
Basic Plan
Price: Varies, but often starts at a modest monthly fee.
Features: Suitable for beginners. It offers all the basic tools you'll need to get started like lightbox popups, page-level targeting, and basic integrations with platforms like MailChimp and AWeber.
Limitations: Restricted to one site and a certain number of page views.
Plus Plan
Price: A bit higher than the Basic Plan.
Features: Offers everything in the Basic plan and adds features like floating bars, slide-in scroll boxes, and content locking.
Limitations: Can be used on more than one site but is limited to a certain number of total page views.
Pro Plan
Price: Mid-tier pricing, more expensive than Plus.
Features: A comprehensive option for medium-sized businesses. In addition to all the features of the lower-tier plans, it offers exit-intent technology, countdown timers, and more integrations.
Limitations: Increased number of sites compared to Plus, but still capped at a higher number of page views.
Growth Plan
Price: Premium pricing for agencies and large businesses.
Features: This plan unlocks the full power of OptinMonster. It includes everything from the other tiers and adds features like follow-up campaigns, real-time personalization, and geolocation targeting.
Limitations: Practically none. It allows the most number of sites and page views.
Is OptinMonster Worth the Price?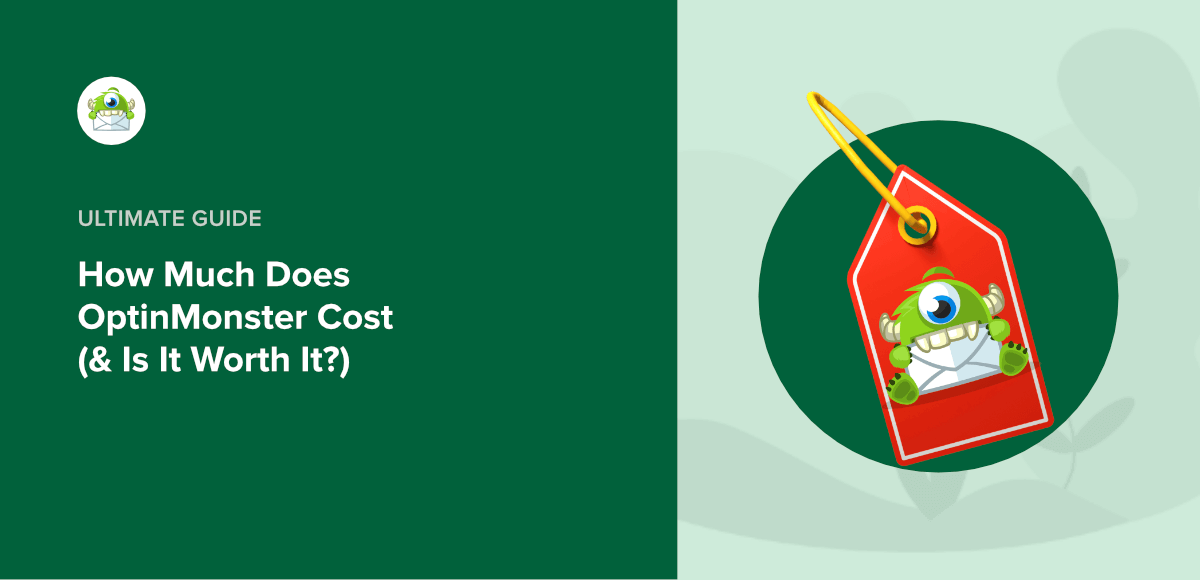 Pros
Versatility: From simple pop-ups to advanced targeting campaigns, OptinMonster covers it all.
Integration: Connects with all major email marketing services.
Analytics: Built-in analytics provide insights into how your campaigns are performing.
Cons
Learning Curve: Might be slightly steep for absolute beginners.
Price Point: Some might find the pricing a bit on the higher side, especially for the Growth plan.
Final Thoughts
OptinMonster has established itself as a formidable tool in the digital marketing landscape.
Its pricing structure, while seeming steep for some, offers value when you consider the potential ROI from increased lead captures and sales conversions.
As with any tool, assess your business needs, potential growth, and budget before deciding.
If lead generation is a core part of your strategy, OptinMonster's range of features, combined with its easy-to-use platform, makes it a worthy investment.