The HOTH SEO Pricing
The HOTH (short for "The HOTH SEO Company") is a digital marketing agency that offers a variety of services, including link Building, Managed SEO, Blog Content Writing, White Hat Guest Posts and Blogger Outreach, Local SEO Citation Building, Press Release Writing & Distribution, On-Page SEO, Editorial Links and more!
They also offer a white label program that allows other companies to resell their services under their own branding.
White Label Marketing Services
When a company signs up for The HOTH's white label program, they can offer their clients the same digital marketing services that The HOTH provides, but under their own name and branding.
The HOTH does the work behind the scenes, while the reseller takes credit for the work and communicates with their clients.
Their white label program is designed for marketing agencies, web design firms, and other companies that want to expand their services without having to hire additional staff or build out their own in-house digital marketing department.
The HOTH Pricing
The HOTH Link Building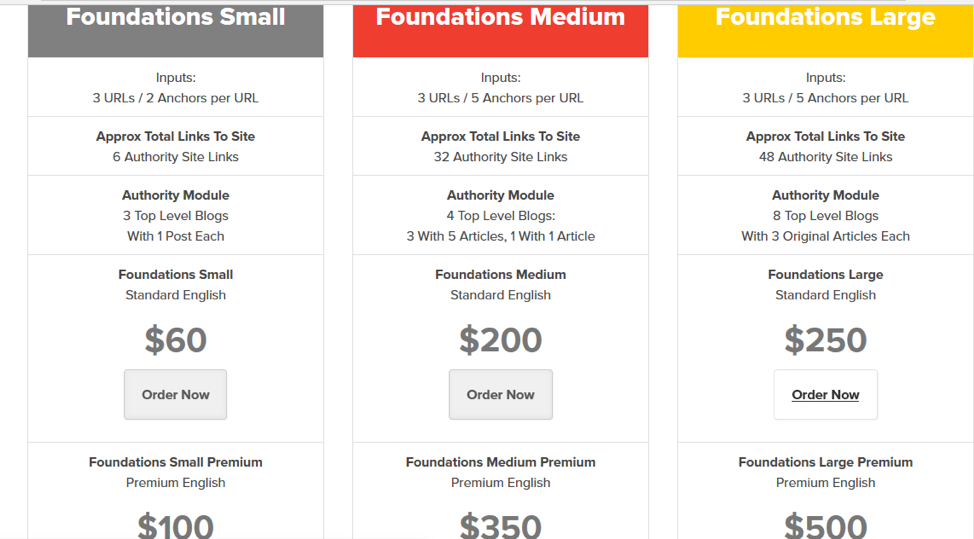 The HOTH offers packages to assist clients with link building practices.
The company specializes in providing backlinks to websites, with three different size packages available.
The small package for $60 includes 6 backlinks from 3 blog posts, the medium package for $200 which yields 32 links from 16 posts, and finally the large package for $250 features 48 links spread across 32 different posts.
Managed SEO Packages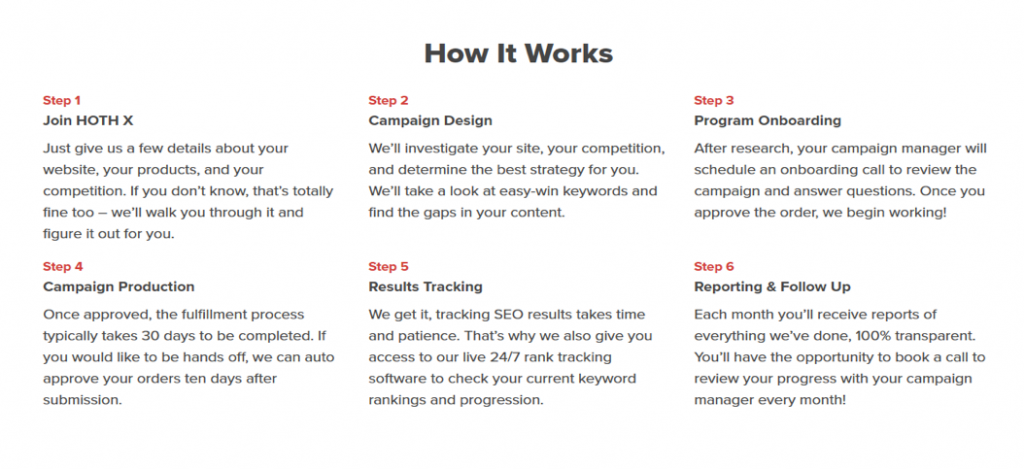 These packages have a one-time setup fee of $250, followed by a minimum monthly charge of $500 for the company to oversee your entire SEO strategy.
Services such as link building and content creation are managed as part of this plan, and additional services can be purchased in increments of $500.
The HOTH Reviews
The HOTH has earned a consumer rating of 4.39 stars out of 5 based on 44 reviews, indicating that customers are generally satisfied with their purchases.
The highest praise for The HOTH revolves around its customer service and other services.
They are currently the 54th ranked Marketing site, among others.